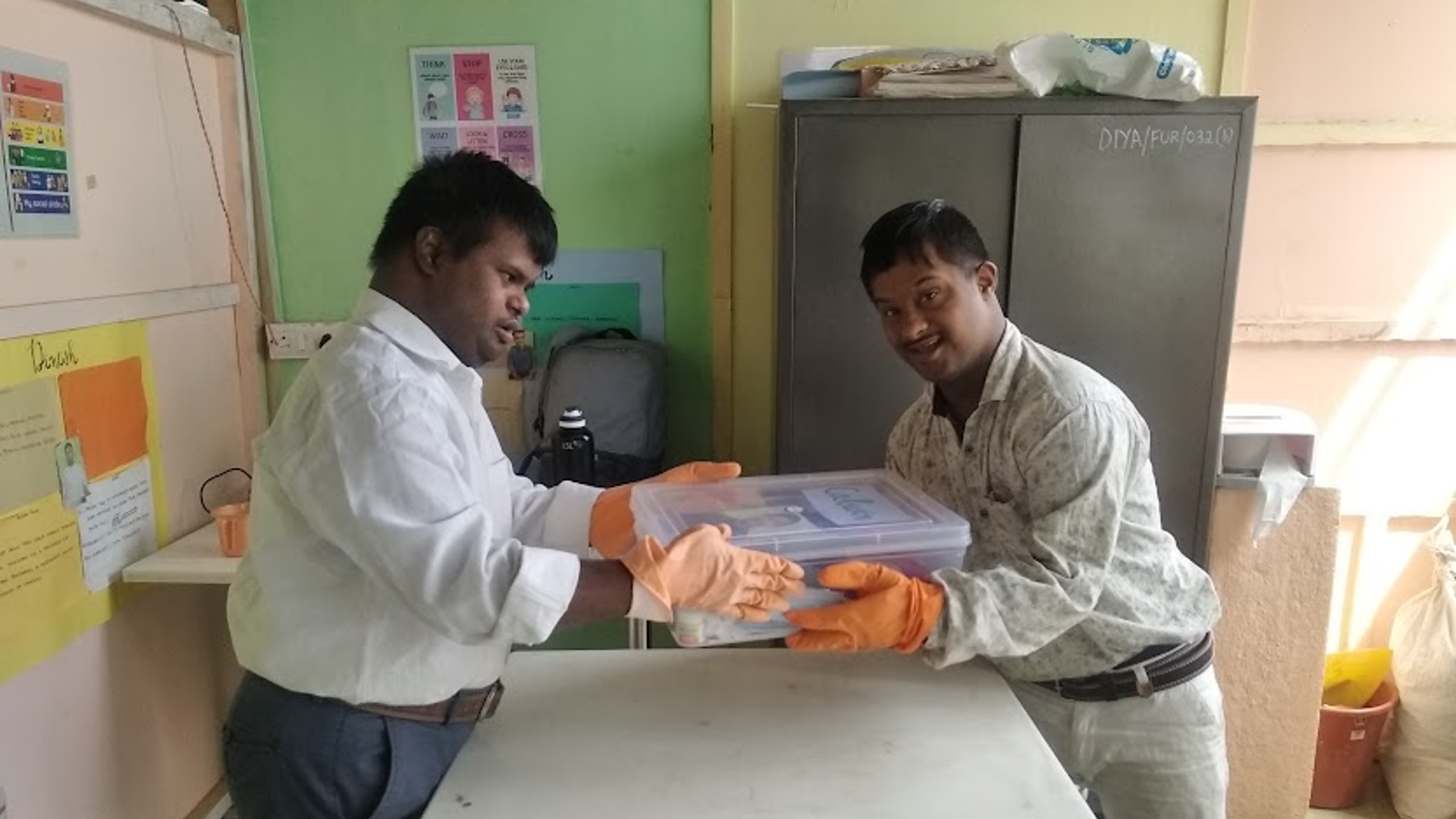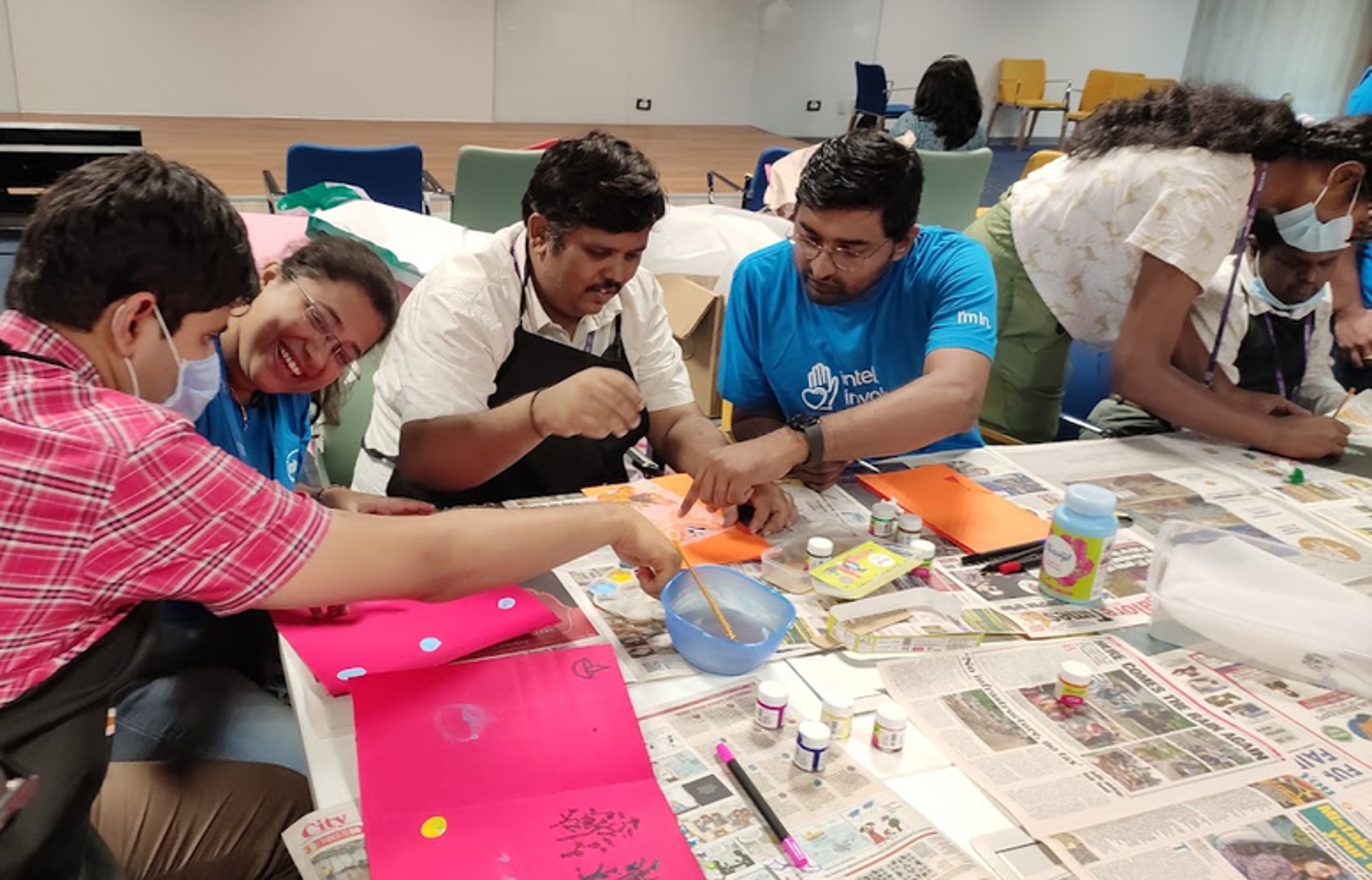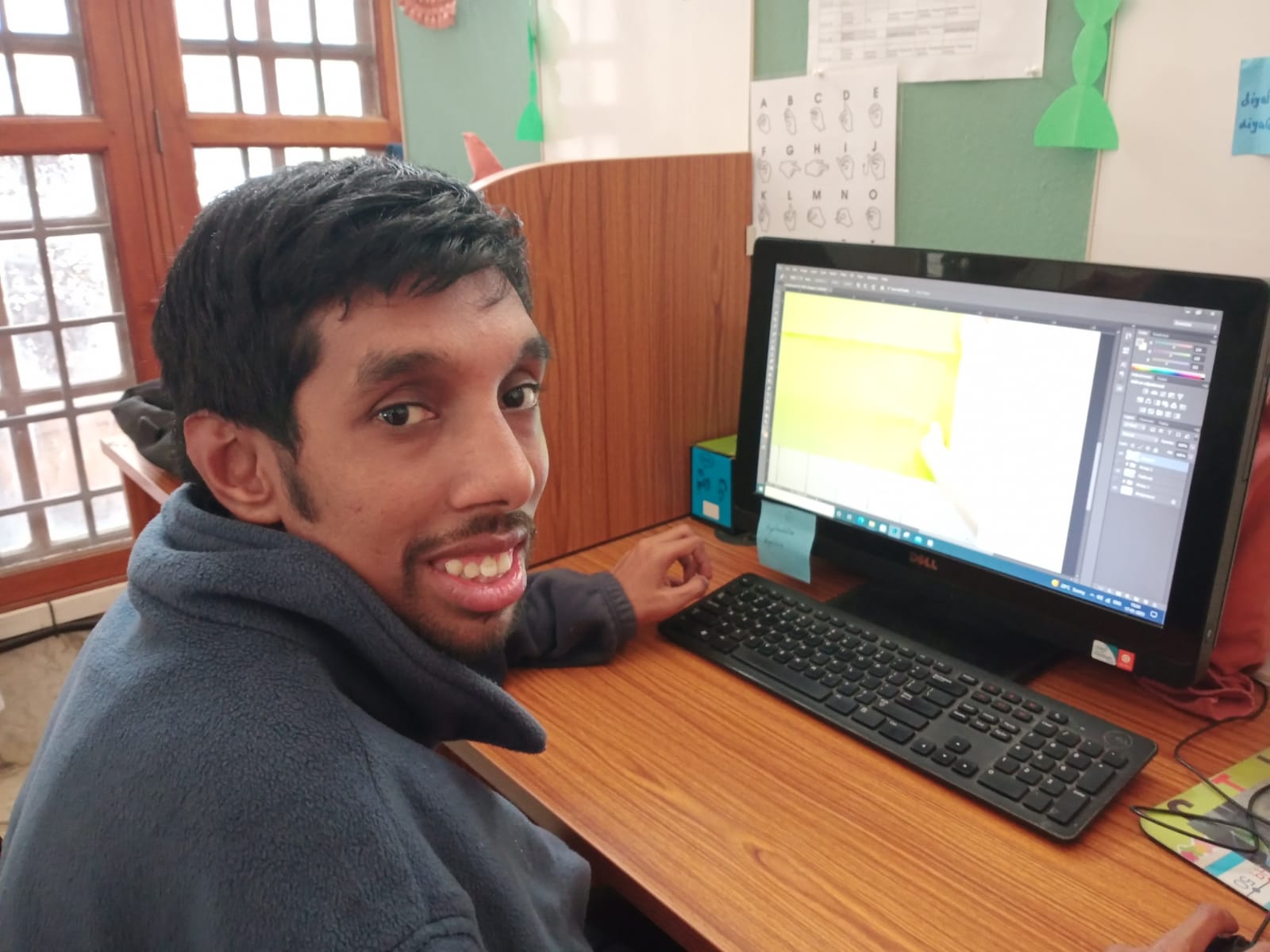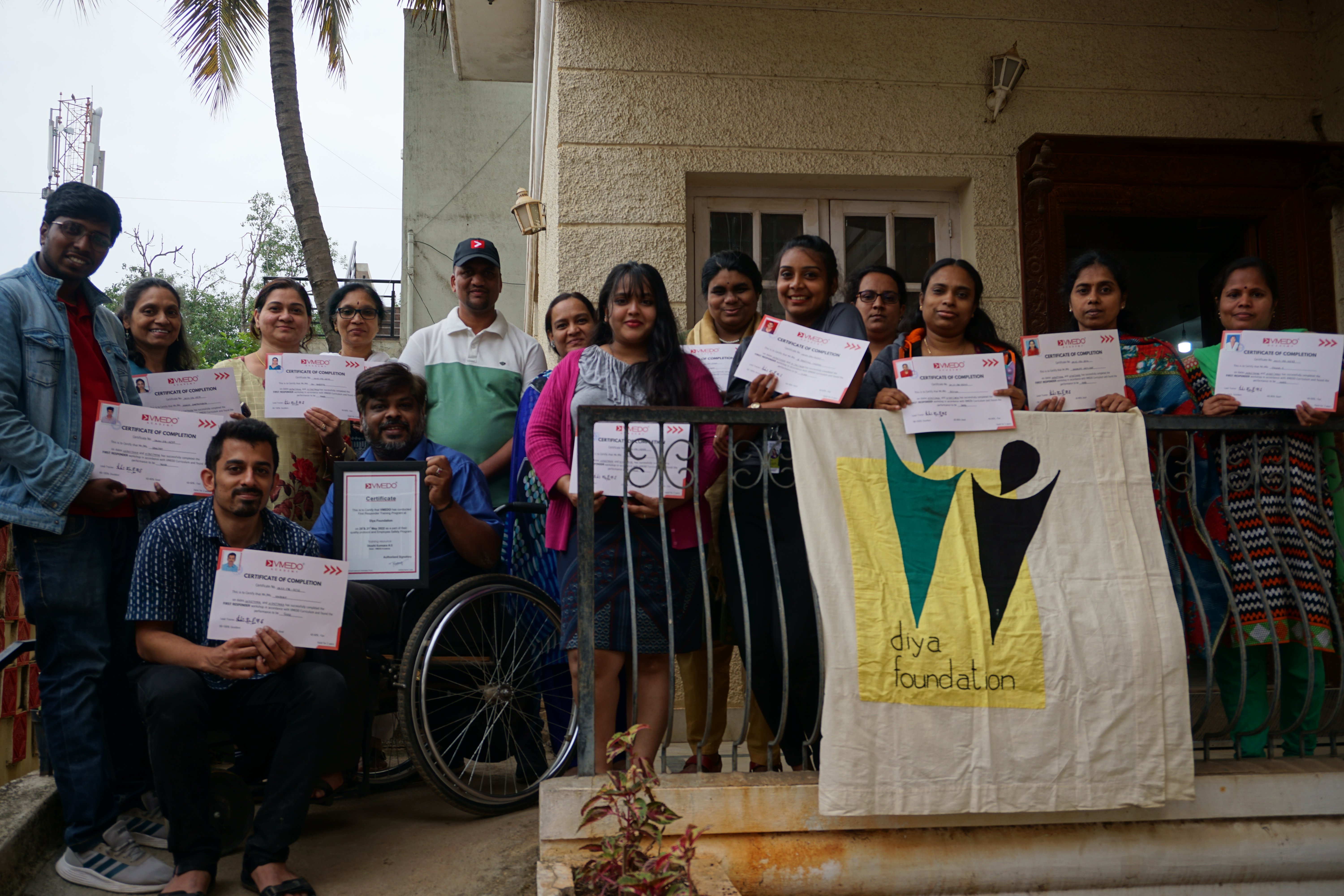 WhatsApp-Image-2023-04-12-at-15.16.54-4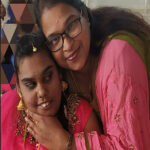 "I have been attending Diya's Weekly Interactive Sessions by Dr. Babita Gupta for two years now. It has brought immense change in my daughter Ashmita.
Ashmita was addicted to junk foods. Diya Foundation's weekly program's guidance has helped me to replace her junk foods to healthy foods. Now she doesn't crave junk at all.
Ashmita also was obsessed with a particular dress which she wouldn't change at all. Now she is able to differentiate between a dirty/ used cloth and willingly changes her dress everyday. Dr Babita helped me train her thus by the use of perfume on new clothes.
Another change in my daughter that I am indebted to Diya for, is that she can now eat her own food without any help in feeding her. All these years as a mother, I thought she will always need help in eating. But thanks, to the Weekly Interactive Sessions, I have been able to train her to eat on her own with little mess."                                                                                                                                                                                                                                                                                                                                                                                                                                      -Deepa V, Mother of A. Ashmita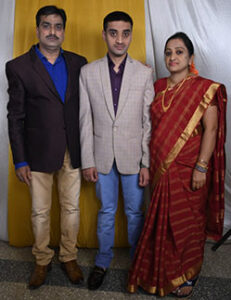 "Our son Suhas joined Diya Foundation three years ago. The training from the Foundation has brought immense change in his communication skills. He now interacts with people. His response time to questions has decreased.
Suhas, who wouldn't even go near the stove earlier, now cooks rice and dosa after Diya's cooking classes.
Suhas also had some problem with his gait. Arun sir, his trainer, advised us to take him to a gym. Not only his gait has increased, he can run slowly now, and lifts weights without fear.
Diya Foundation also trained him in basic computer skills, using which he attends online classes.
Diya's Weekly Interactive Sessions with Dr Babita Gupta proved very helpful in managing his anger. He does relaxation exercises taught by her twice a day now.
The online trainings by Diya Foundation ensure continued learning at home, since we are also able to know what is being taught, and can help him with the training."
– Anantha Prasad C R,  S Vijayalakshmi, parents of Suhas A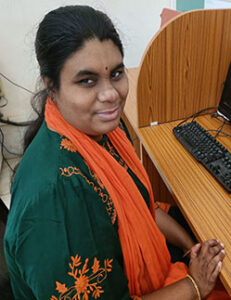 Shilpa is one of the golden feathers in Diya's crown. Shilpa, a shy, timid, girl who came to Diya, has outdone herself in many ways, from being an intern at Thomson Reuters, to being the Assistant Secretary at Diya Foundation
 With support from Diya Foundation, she was able to successfully complete an 18 month long multimedia program, and has been trained in proof-reading. She was also trained on  computer-related tasks like scanning, attaching files to e-mail, maintaining databases in excel etc that has helped her land at her current job.  During the onboarding, she presents a self advocacy kit which says how to treat her and to support her, and sensitises her co-workers.
The trainings on personal grooming and self care, and assisted living, has made her independent in taking care of her own. She can also purchase for and plan her own meals and can make snacks like avalakki to 60-70 persons.
Apart from her work, she has explored new avenues for leisurely activities too. She likes to do an hour of yoga everyday. Occasionally, she goes for walks around her colony. An yearly marathon is something Shilpa never misses. She also takes part in events like Quizzabled which helps her with general knowledge and in paper recycling workshops that develops her artistic and creative skills.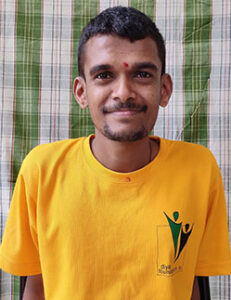 Mohan is one of the lead workers at Diya Innovation. A person who didn't know anything about mechanical tools, even the basic ones like screw drivers and spanners, he now single-handedly assembles and sets up the cutting machine and grinding machine. He knows all the tools required for a particular work and sets up the workplace by the time his co-workers come.
Mohan, who was admitted to Diya as a very shy person was given a lot of exposure by the trainers. He was taken outside of the training centre as part of the training programme and shown how to cross the road, go to restaurants etc. All these upped his confidence. He now communicates well and talks fluently. He also has a good circle of friends.
As a person who struggled with consistency, Mohan has improved a lot. He doesn't miss a day at work, comes even on Sundays, and is very enthusiastic about what he gets to do.
Just not this, Mohan has improved on his soft skills too. All his trainers are all-praise for his helping and sharing nature.
Mohan can even travel on his own by public transport. All he needs is a paper with the destination name written on it, and he reaches the place by bus, seeking passers-byes help.