About Us
Vision
Mission
Goal
History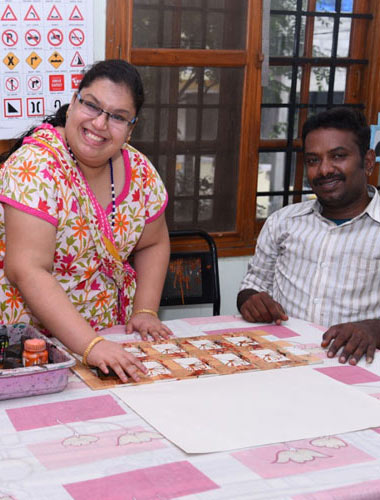 Diya Foundation (DIYA) is a Vocational Training Center in Bangalore providing education in life skills and employability skills to adults with intellectual challenges. Founded in 1999, DIYA is a registered charitable Trust. The need was for vocational training once basic schooling was completed thus preparing a potential workforce that has so far been greatly ignored.
Adults with intellectual challenges have a huge potential to be self-dependent and productive provided their training is structured and systematic. In the last 23 years Diya has impacted over 200 adults with intellectual challenges and made life altering changes in over 800 lives. These adults have had life altering changes in their self esteem, self dependence and productivity through systematic and consistent training in the Diya training program. They have learnt skills like personal grooming and hygiene, household and financial management, personal social skills, occupational guidance and employability skills.
DIYA provides adults and young adults facing intellectual challenges and disabilities with vocational and life skills, making them employment-ready. We equip them to become valuable contributors to society. DIYA is part of the transformational stories of over 200 such unique individuals over the past 20 years.
To see individuals with a disability and their families alive with dignity and pride in the present and operating with love, respect and confidence in the future.

To enrich the quality of life and bring dignity to differently abled adults by educating them in life skills and employability skills towards self-dependence, building support systems and enhancing awareness in the Community.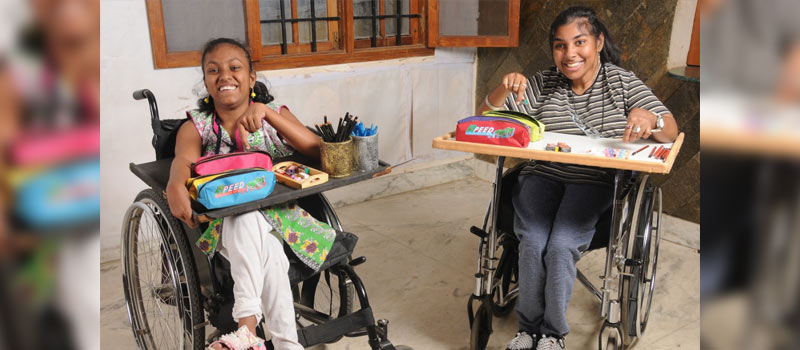 Our goal is to help women and men with intellectual disabilities to become industry-ready and earning members of society who lead self-reliant and dignified lives.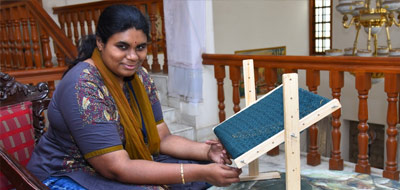 1999-2004
Diya Foundation began it's journey in 1999 by focussing on vocational training. With ProVision India as a training partner products like candles, paper-mache, terra cotta and other new avenues were discovered and expanded to improve and enhance skills of our adults with intellectual challenges. Gradually, the Diya staff team increased and work began to blossom and become more structured.
2005-2009
Were the game changer years - Student and Staff strength increased; Our Chocolate Unit was established under the 'Chocolyn' brand. Establishing our social media presence through the launch of our website and facebook page; Registering as a Tier I partner with Give India; partnership with Whiteboard to strengthen Board Governance; Employee engagement with Goldman Sachs and CSR funds from 3M Limited; Diwali gifting orders from Himalaya Drug Co;, Hassan Gems, KPMG, Sobha Developers and others; Fundraising drive 'The Rajyotsava Chinese Food Fest' in partnership with Chung Wah and our participation in the Sunfeast World 10K for the first time.
2010-2014
Accreditation for desirable norms by Credibility Alliance; setting up Diya Innovations Pvt Ltd., our social enterprise as a sustainability plan with a vision to build opportunities for adults with intellectual challenges to work in an inclusive environment and grow towards economic independence; marketing partnerships with Social Heart and A Hundred Hands; EKTA, an SHG was started as a parent initiative in partnership with Industree Craft Foundation - a trial venture that brought in a lot of learning and was discontinued after 2 years. Our first successful student placements through Hindustan Unilever Limited's strategic alliance with Sodexo India Onsite Services on Diversity and Inclusion Initiatives. Partnership with AIMS Multimedia opened up the world of digitization to our adults with special needs.
Fundraising partnership with the Cecilian Choir - created a lot of awareness of our work.
2015-2018
Fine-tuning of the person centered curriculum; Internship Partnerships with Colleges and Universities for internship opportunities that helped us create an impact and awareness about our work as a possible future career opportunity for their students.
Assisted Living Training was initiated to teach our adults with intellectual challenges that they can manage to be self dependent adults and change the mindset of their parents towards them.

Events like Raining Colors
an Art Exhibition 2015; Raining Chuckles - a Comedy Night 2016; Raining Goals - a 5-a side football tournament 2017; TCS World 10K supported by Radio One 94.3 FM, are few of our past fundraising events that helped us create awareness of our work and raise funds. Other events like Reboot by Ventures and Sahyog by Christ University and Quizzabled by Seva in Action helped build up our beneficiary social skills and self esteem.
2019-20
Diya began the year with our 20th Anniversary Celebrations. A very special highlight of the year was the show 'Big Bang 2019' by The Bangalore Chorus in aid of Diya Foundation.
Networking and Collaborative efforts with members of Disability NGOs Alliance, Mission 1000 and Enable India helped to create employment opportunities with Corporate Partners and standardize curriculum for employability.
Our Board
Our Staff
Advisory board
CEO and Founder
A special educator by profession, Maria Santamaria (known as Sarah), started by teaching at a school for children with special needs in Mumbai. A Masters in Special Education in the Cardinal Stritch College, Milwaukee, and work experience in job coaching uniquely equipped her to start a Vocational Training Centre for differently-abled adults and led to her founding the Diya Foundation in 1999.
Managing Trustee
A trained special educator, Marguerita has a long history of teaching the differently-abled and underprivileged children. She has also conducted many awareness programmes in schools and teachers' training institutes.
Now on the board of trustees at Diya Foundation, she also helps with the structure and execution of our training programs.
Trustee
A graduate in Philosophy and a post - graduate in Human Resources Management and Industrial Relations, he has handled all aspects of the human resources during a career spanning over three decades and brings this expertise to the Diya Board.
Trustee
Commissioned into the Parachute Regiment in 1971, retired from active service in 2005, joined Reliance Retail as their Admin Head for Karnataka for a period of three years, now brings his experience and expertise in Administration to the Board of Diya Foundation as a Trustee.
Program Coordinator
Preethi has a Masters in Social Work from Kristu Jayanti College, Bengaluru. With her ability to quickly absorb information and implement ideas, she fulfills her responsibility of ensuring that every student goes through the training building a productive mindset to be a contributing member of society.
Coordinator - Life Skills Training
Shirley's optimistic outlook and her passion to make a difference in the lives of the students are what make her a valued member of the Diya family. She coordinates the Life skills training program and works with trainees to ensure that they learn the skills and competencies required to be productive members of society.
Coordinator - Personal Social skills Training and Counselling
Dr. Babita has a Masters in Social Sciences (Psychology) and a Phd in Psychology. She works with our beneficiaries and their families on building self determination and interpersonal skills like being appreciative, building up self confidence and achieving job readiness skills for the future. Beneficiaries have really benefitted from the individual and group sessions.
Coordinator- Employability skills training
Jerusha has a master's degree in Psychology from Montfort, Bengaluru. She plans Employability goals, organizes lessons, and monitors the advancement of her students. She makes sure that they develop all the skills they will need to face challenges ahead. Her excellent knowledge of technology and undying support makes her a treasured member of the team.
Coordinator - Livelihood and Employment
Padma works towards building our beneficiaries on self-dependence by teaching them new employable skills. She implements and ensures that the livelihood activities run systematically with our project partners. She also conducts capacity-building workshops for parents and shares the best practices in the hope of creating new career opportunities.
Manager - Short term courses and NGO capacity building
Akshay manages the short-term courses such as cooking, digitization, and financial literacy and collaborates with like-minded organizations for innovative and sharing best practices. His writing skills, and communication with peers and partners NGOs make him a valuable resource to the Diya team.
Administrator
Deepika has been with Diya since August 2017 and has a Masters in Social Work. Her skills in planning, reporting and organizing in great detail make her a great asset to the Diya team and a great support to her team members and the Diya Board.
Person Centered Trainer
Arun has been working with Diya since 2007. He conducts classes and interacts with the students to help them build on their self-confidence and develop employable skills that they will require in the future. He is an extremely committed person who has a keen desire to make a difference and is a greatly valued team member.
Person Centered Trainer
Danita holds a Bachelors and Masters in social work specializing in Community development.Currently, she handles the person centered training for adults with intellectual challenges, assists in livelihood training and conducts Digitization short term course. Her dedication towards disability sector and empathetic nature makes her a valued member of Diya team.
Person Centered Trainer
Reena has just joined the Diya Staff. She has a diploma in Care taking and is a committed and hard worker.
As a person centered trainer she too is working on building the capacity of each beneficiary under her in life skills and employability skills. She trains students on AVAZ - a software that used for communications.
After graduated from Diya's program, Shilpa joined our team as an Office Assistant in the year 2021. She completed nine months internship as a Finance Project Coordinator in one of the Corporate Firm. Currently, she handles office, admissions and supplies management.
Operations Support in Livelihoods