An exhibition was conducted in Diya foundation on 6th June 2022. The exhibition was conducted with the objective to promote self-employment among the trainees. The trainees and their parents created products and displayed them. They received an hour skills training workshop, based on which the products were created. The three categories were crochet, macrame, and weaving.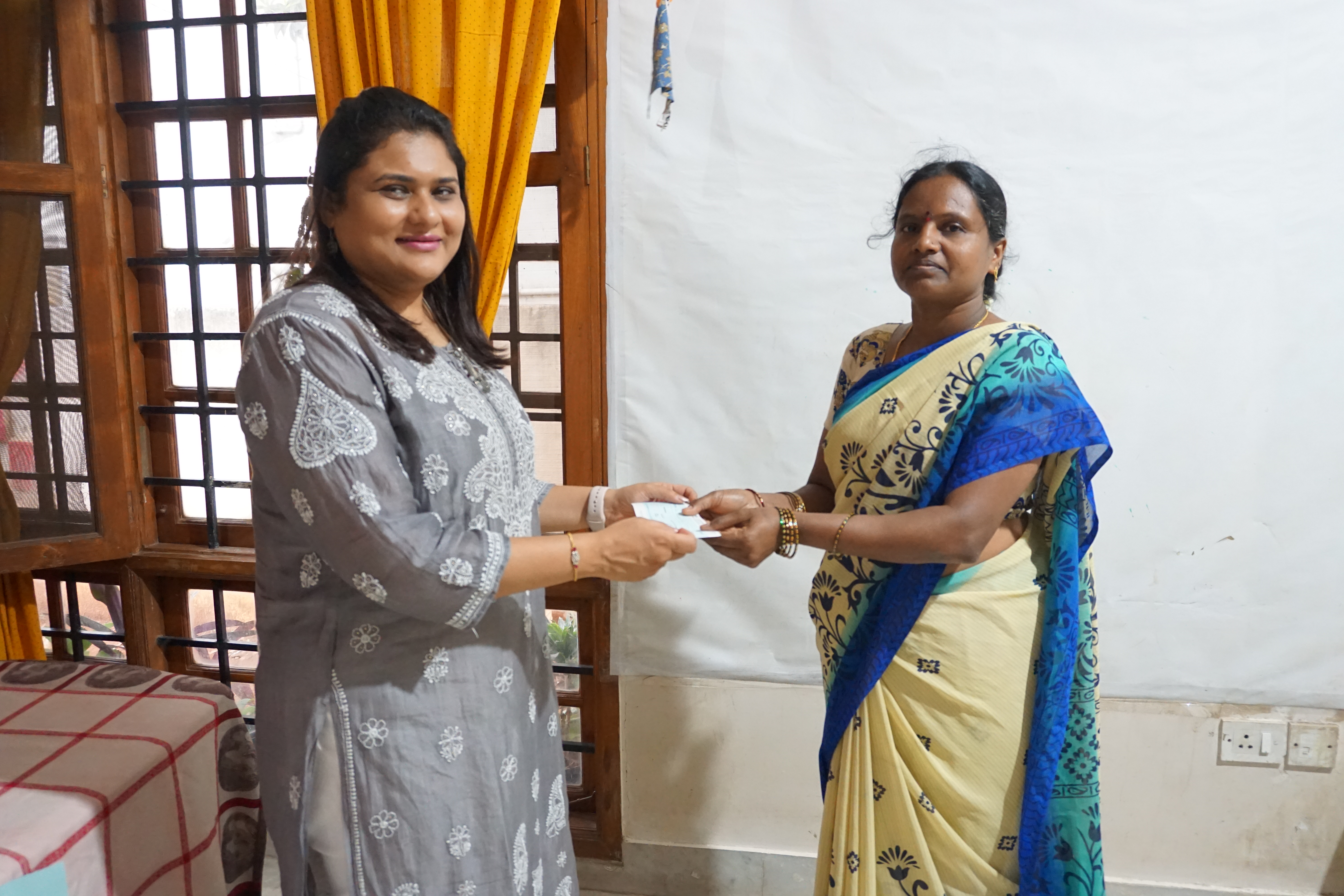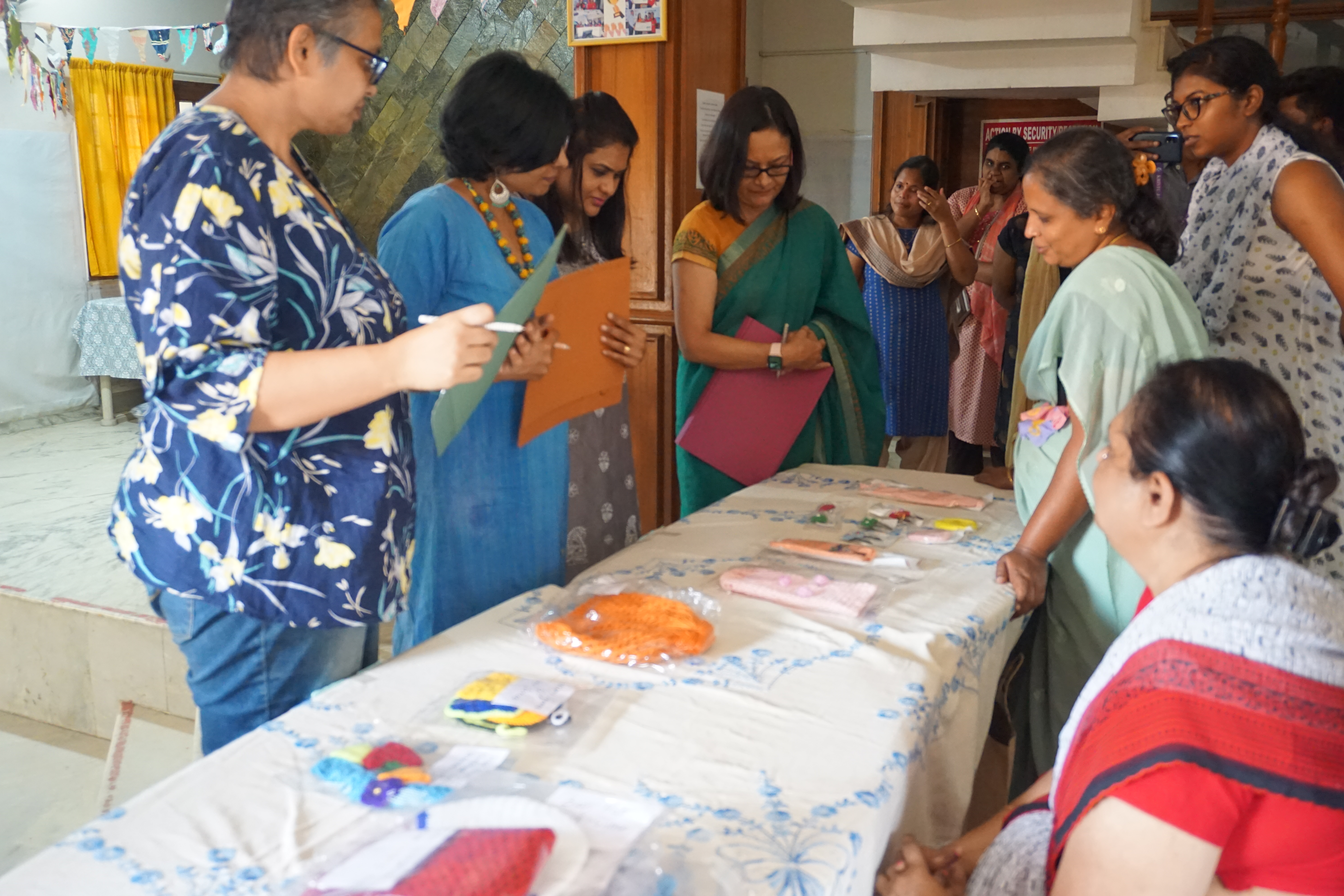 The objectives of the exhibition were:
To establish production units for self-employment.

Facilitate community ownership

Development of skills

To get internship opportunities for adults with intellectual challenges by establishing small production units in communities that are owned by family members or trainees.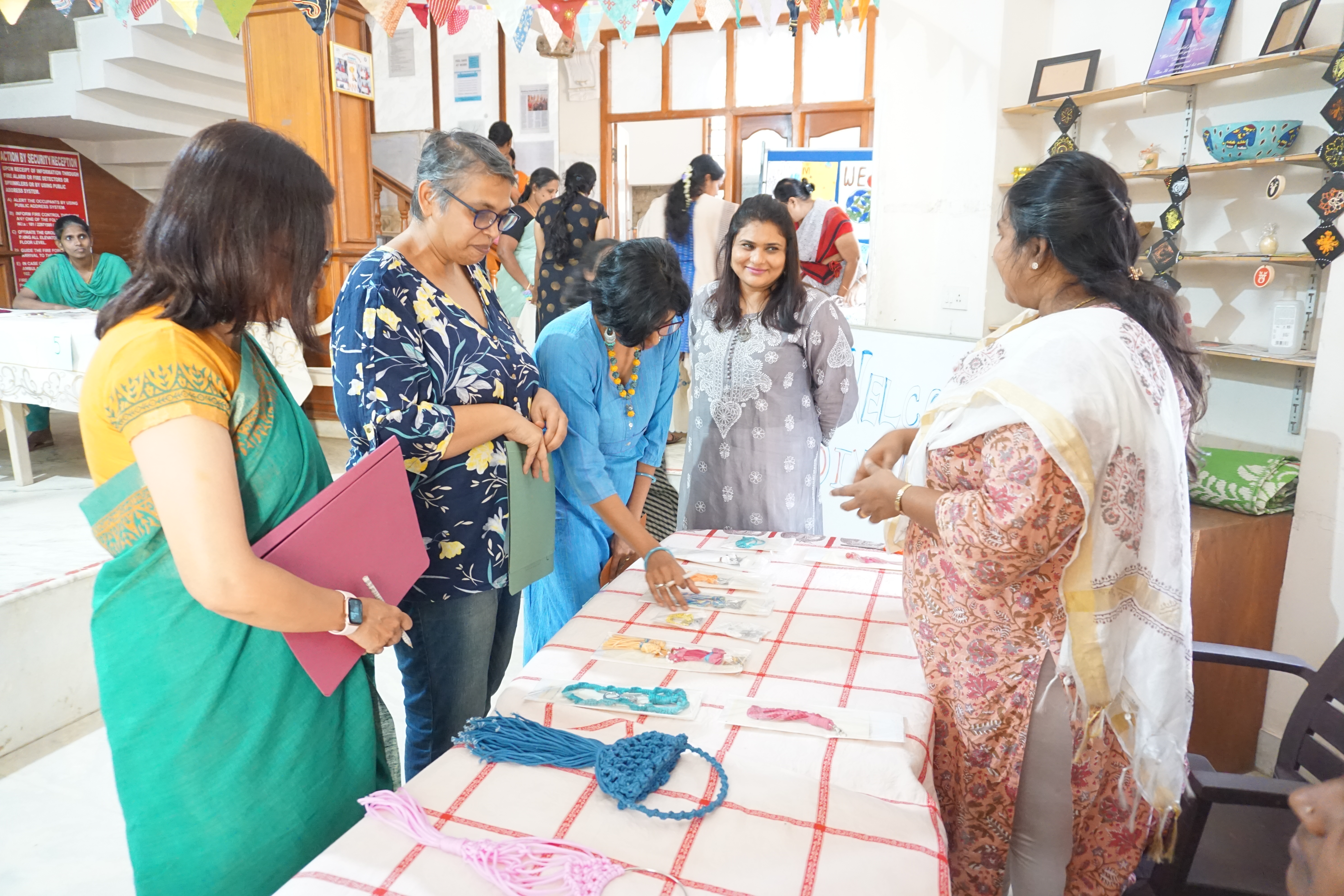 There were various skills taught to the parents and the trainees to give them a mode for self-sustenance. The parents also learned experiential business plans like sales strategy, marketing, and managing inventory. The workshop taught them the necessary skills and the exhibition gave them a chance to showcase their skills. This will allow the trainees and their parents to be independent and self-employed. 
Each parent had to showcase three products made by them which were later scored on various criteria by the judges. The participants had made a wide array of products that were visually appealing and also could be used on a daily basis. There were bracelets, key chains, beanies, earrings, pot holders, and mats.
The judges for the event were Ms. Priti, Ms. Elizabeth, Ms. Marissa, and Ms. Sheela. They went around the room and asked the participants about the product before giving them scores on several parameters. The winners were Mrs. Sushila for macrame, Mrs. Sumanthi for crochet, and Mrs. Grace for weaving. The winners have to come up with a product line and business strategies and display their products again for sale on December's Open day hosted by the Diya Foundation.